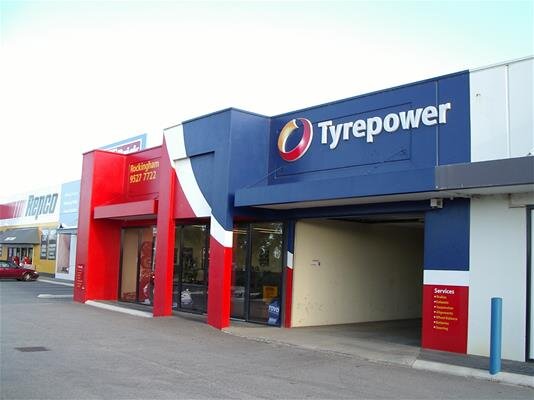 Whether you're after new tyres, wheels, a puncture repair, wheel balancing, alignments or more, we are your one-stop shop. Located in Rockingham, we service the surrounding areas including Peron, Shoalwater, Safety Bay, Leda, Cooloongup, Waikiki and Kwinana Beach.
We stock a range of tyres from cheaper, budget tyres, to tyres suiting high performance applications. There is something to fit all makes and models! If you're after new wheels for your ride, don't look past Tyrepower Rockingham, we stock a range of steel and alloy wheels to suit a range of makes and models.
With friendly, expert advice on all your tyre and wheel needs for your vehicle, we'll give you a customer service experience that will keep you coming back.
If you are in looking for all the big names in tyres including Tyrepower Rockingham call us now and get the POWER of Australia's biggest independent tyre retailer at Tyrepower Rockingham.
Our sales support doesn't just cover your initial purchase, with Tyrepower Rockingham we'll look after you by providing advice on tyre pressures, how to check tyre tread depth and more. By having your tyres regularly checked, you're making sure you are keeping your tyres in top-notch condition. Call into Tyrepower Rockingham today for an obligation free tyre check, we'll be glad to help.
Find tyres and wheels that fit your car
Find what fits your car:
Tyrepower Rockingham are your tyre specialists to trust.
With a great range of tyres and wheels to fit most makes and models including the biggest brands like Toyo, Cooper, Mickey Thompson, Kumho and Maxxis
Locally owned and operated, we have an experienced team of fitters that are always on hand to give you the right advice and the right products at the best price around.
We are dedicated to providing high levels of customer service to suburbs like Rockingham, Peron, Shoalwater, Safety Bay, Leda, Cooloongup, Waikiki and Kwinana Beach.
If you are after great service and the best tyres and wheels South of Perth, stop into Tyrepower Rockingham and let the team take care of your car. Phone us today on 08 9527 7722 or book online.